Gamescom 2023 – a summary
Hey everyone! Several of our teams here at DON'T NOD had the pleasure of attending gamescom this year, and we wanted to post a nice little summary of what we got up to!


JUSANT

Jusant had the honor of being playable on the Xbox booth at gamescom and it was fantastic to see so many players queueing up and getting to play the demo in person and at such a huge gaming event! Kevin and Mathieu, our co-creative directors on Jusant, had a very busy week full of interviews and they even hosted a live segment on the Xbox gamescom broadcast which you can catch up on right here!

The broadcast shows exclusive never-before-seen gameplay of Jusant! 15 minutes of the devs playing a new biome and telling us all about the game's themes, characters, gameplay, and music. At the very end of the segment, we aired a new trailer to announce the release date! Jusant will officially launch on October 31st!


You can watch the trailer right here:




BANISHERS: GHOSTS OF NEW EDEN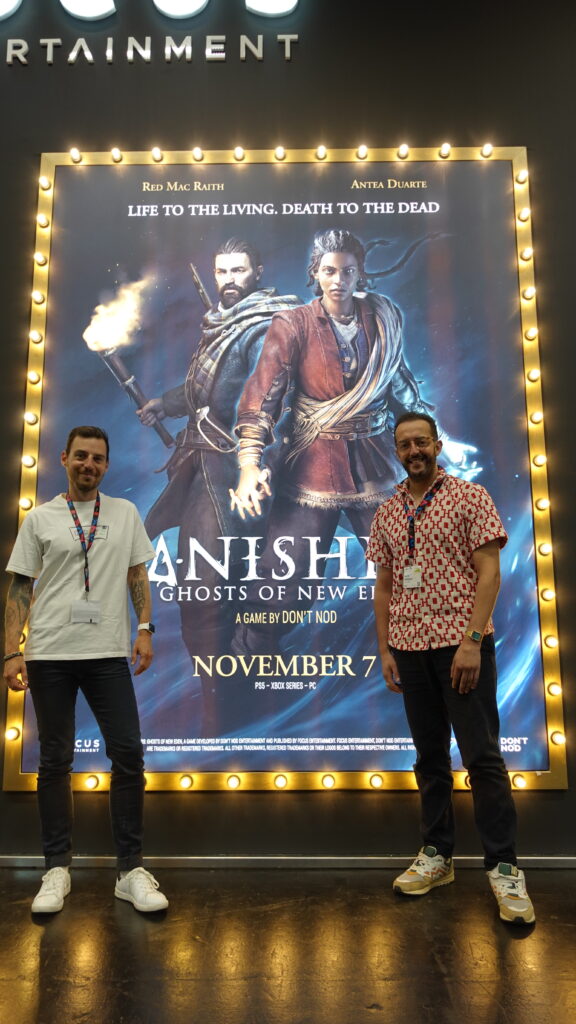 Shown exclusively at gamescom, in Focus Entertainment's very own theatre, was an extended gameplay trailer of Banishers: Ghosts of New Eden! 15 minutes of investigation, deliberation, combat, crafting, rituals, and of course decisions to make for our couple of Banishers, Red and Antea. Take a look at the extended trailer below or read our more in-depth article about it here!

Extended Gameplay trailer:



Keep an eye out too for interviews about Banishers: Ghosts of New Eden with our very own Karim (Executive Producer) and Philippe (Creative Director) from the Banishers team to learn even more about the game and the people behind it.



KOIRA

Our recently announced upcoming poetic adventure game Koira also made it to gamescom this year in the form of Ben and Sander from Studio TOLIMA giving the first interviews about it. If you missed it, Koira is a wholesome 2D adventure game where you befriend a puppy and embark on magical adventures together, avoiding danger and trying to reach safety in the heart of the forest.





You can learn more about Koira on Steam. It will release in 2025 but you can wishlist it now! 


It was an emotional week, and we'd like to thank all the people who made it possible, as well as the players with whom we were able to chat.