All You Need to Know about Banishers: Ghosts of New Eden
Banishers: Ghosts of New Eden will release on February 13th 2024!

Learn all you need to know about Red and Antea, their story and oath as Banishers and the challenges they'll face in this gameplay overview trailer!




RED & ANTEA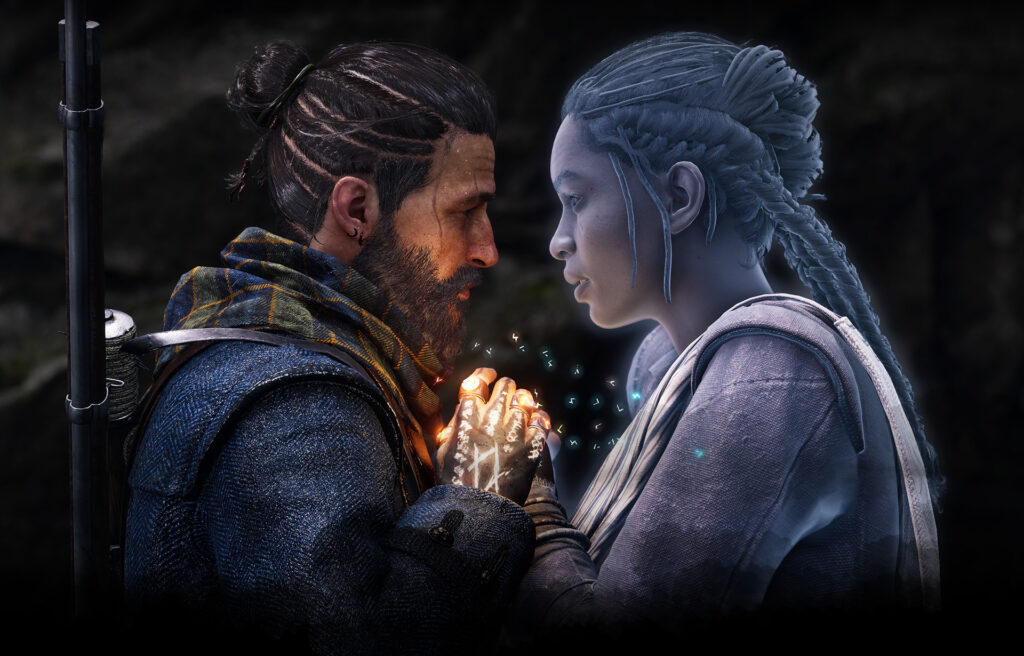 In Banishers: Ghosts of New Eden, you play as Red and Antea, a couple of Banishers – ghost hunters who have sworn an oath: Life to the living, Death to the dead.

They've been hired to lift a curse from New Eden, a small town that lies in the haunted wilds of 1600s North America. In a tragic turn of events, Antea is killed and returns as a ghost – the very thing she hates the most.

The couple desperately search for a way to rid Antea of her new plight – but how far will they go? Will you honor your Banisher oath and let Antea go, or will you sacrifice the living to sustain Antea in a desperate bid to bring her back?


CHOICES & DECISIONS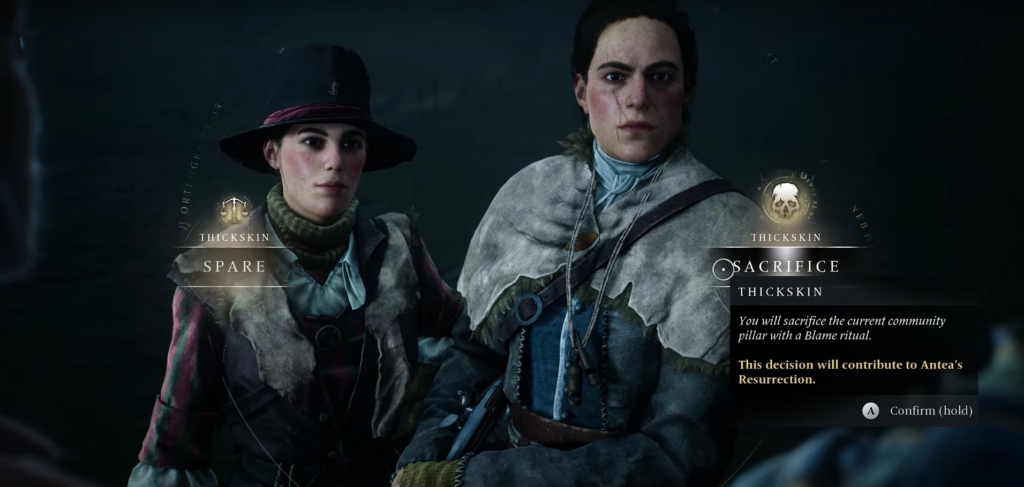 Explore beautiful yet eerie New Eden, uncovering secrets and meeting memorable characters with their own stories.

Beware: they may not be willing to let their fate rest in your hands.


–Blame: will you Blame a living person, whose actions you deem punishable by death?
–Banish: will you Banish the souls of the departed, so that they may never find peace?
–Ascend: will you allow a spirit to Ascend, granting them serenity and putting an end to their eternal sorrow and torment?

Whatever you choose will have consequences for you, them, and the rest of New Eden.


BATTLE & COMBAT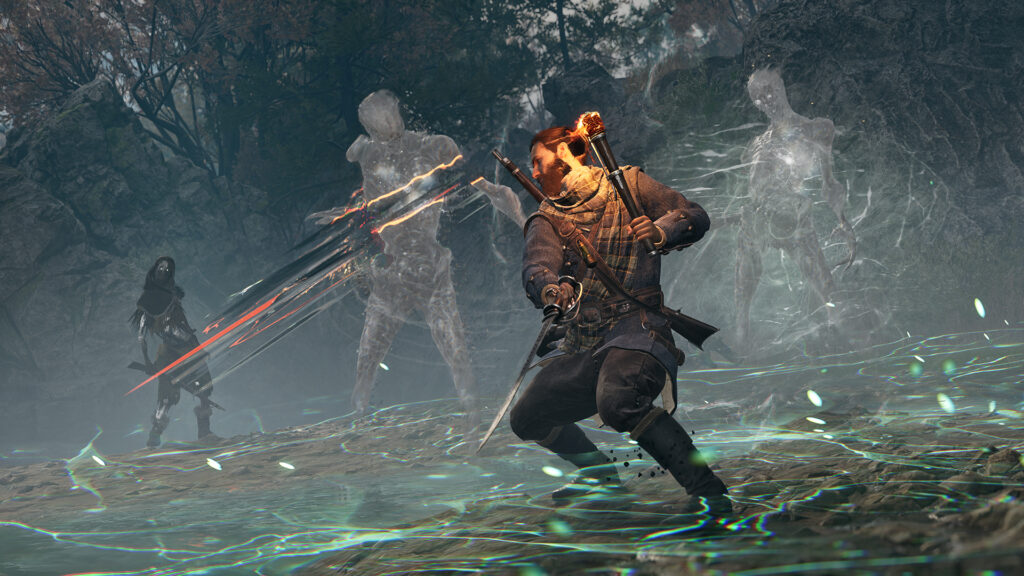 New Eden is full of occult dangers and fighting them with steel alone will not be enough. Combining Red's weaponry and Antea's supernatural powers is the key to ending the many horrors you'll face.

Tailor the gameplay to your style: there are several ways to play and fight. Use Red's rifle, sword, or Fire Bane alongside Antea's devastating abilities. She can deliver a new world of pain to spirits with her spectral damage.

Upgrade your arsenal, pick your armor, and level up your powers in the skill tree as you progress through New Eden.


EXPLORATION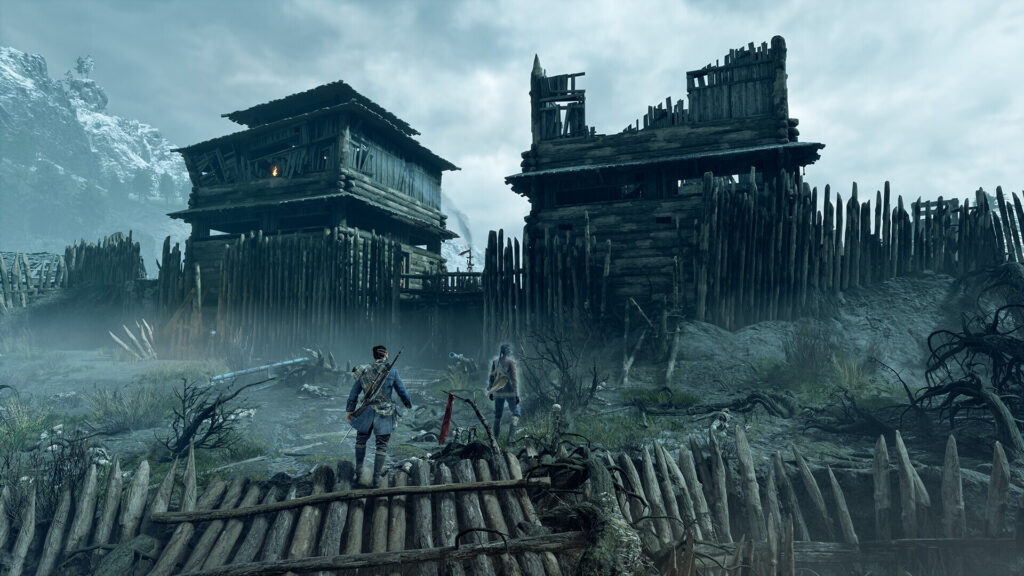 Antea has some tricks up her sleeve that allow her to more easily traverse the wilds of New Eden. She can teleport, blast spectral or physical obstacles, and see things that Red cannot, so revisiting places you've already been to could unearth new areas, uncover hidden secrets, and reveal treasures that will come in handy.


Banishers: Ghosts of New Eden is out on February 13th 2024, but you can wishlist and pre-order the game now on Steam, PlayStation 5, and Xbox Series X|S. You can also grab the Collector's Edition or Red Echoes Edition on the Focus Store!


The Collector's Edition includes:


-The game on any platform with the Wanderer Set DLC
-A modular statuette of Red and Antea
-The game's official artbook
-A Steelbook®
-Two Banishers signet rings.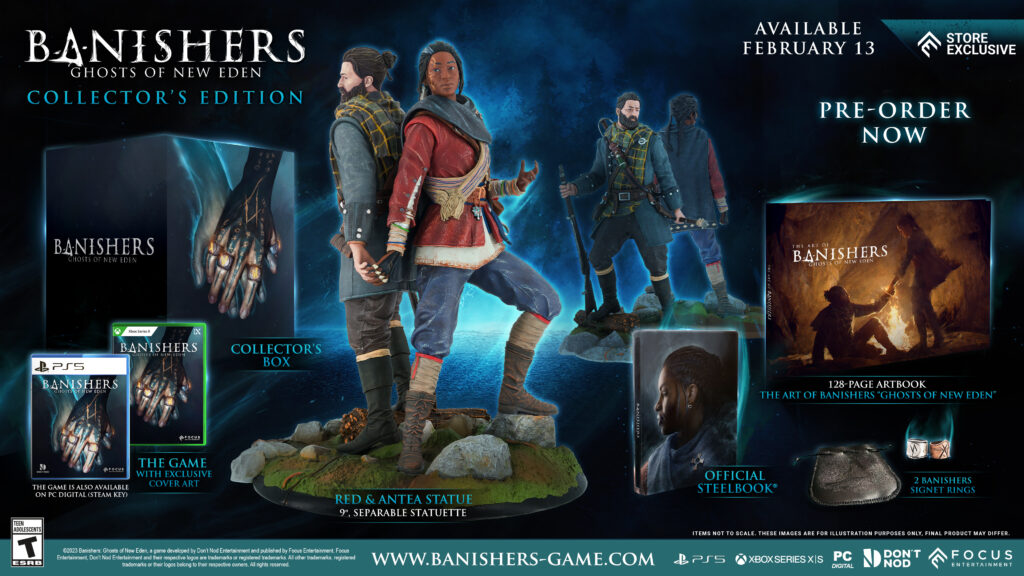 The Red Echoes Edition includes:


-An ancient, leather-effect notebook illustrated with Red's memories
-An ink writing set
-The game on any platform with the Wanderer Set DLC.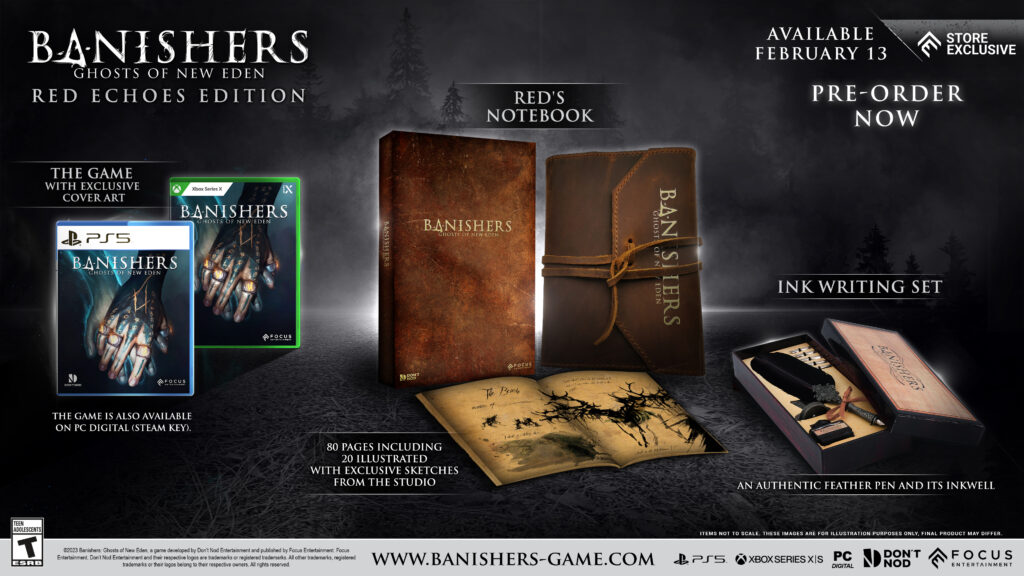 To keep up with all things Banishers: Ghosts of New Eden, follow us on X, Instagram, and Facebook.